MERGE! conducted two large events in 2017 and 2018.
MERGE brought together a group of different events that shared a common theme – Digital Assets, with an overt objective of elevating the various audiences awareness of the ways that their disciplines all MERGE together to form new opportunities.
By bringing together the various events under one roof and shared admission, the sponsors, audience, speakers and all other participants gained the advantage of exposure into areas that could allow natural, organic growth and expansion of market.
Some of the Sub-Events within MERGE
THE Domain Conference
This is THE Premier Domain Name Conference, made by investors, developers and professionals from within the business of Domain Names.  THE Domain Conference creates a welcoming environment for networking, education and lasting connections.
This warm, gracious gathering brings together some of the largest and most well established names in the domain name investment and website professionals.
CMS SUMMIT
Another crucial digital asset class is content – themes, plugins, design, fonts, copy, icons, clip-art and other of the components that make up the things that are built on domain names.
Content Management Systems – CMS – like WordPress, Drupal, Concrete and Joomla have evolved amazing communities of developers and advocates, and CMS Summit gathered them under one roof with purpose.
SUB MERGE
SUB MERGE- A focus on subscription services and purchase by mail curation experiences.  Learn about the new, boutique, expert-led speciality marketplace for private-label solutions and drop-shipping subscriptions.
From Mustache-Beard to Mommy-Bloggers, Bespoke Fashion, Makeup How-To, Soaps, Socks and Custom-Cooked DIY meals, Curation, Recommendation and Subscription is the new chic.
Blockchain Roadshow
One of the earliest, longest running international conference and educational sessions on the blockchain infrastructure and innovation.
CHINA BOOT CAMP
Understanding how to engage with the Chinese / Chinese speaking marketplace, buyers, sellers and consumers is key to success. 
Global experts, Allegravita, created a specialty session for helping to understand the wisest paths towards engaging this market.
TOKEN FEST
Bitcoin, Ethereum, Ripple or Monero, whatever the Cryptocurrency, the remarkable capabilities that blockchain enabled could be learned at these events. 
The popular TOKEN FEST conference kicked off at MERGE, branching into later events in San Francisco and Boston.
MERGE SECURITY & IDENTITY
Security and Identity are massive elements of the digital asset space.  Conferences included speakers and internet pioneers, as well as emerging identifier technology standards.
TLD Roundtable / TLD Fest
A gathering of Top Level Domain Names and potential new TLD applicants, registry managers, consultants, registry service providers, DNS infrastructure providers, security experts and major digital brands and legal experts for focused workshops on TLD.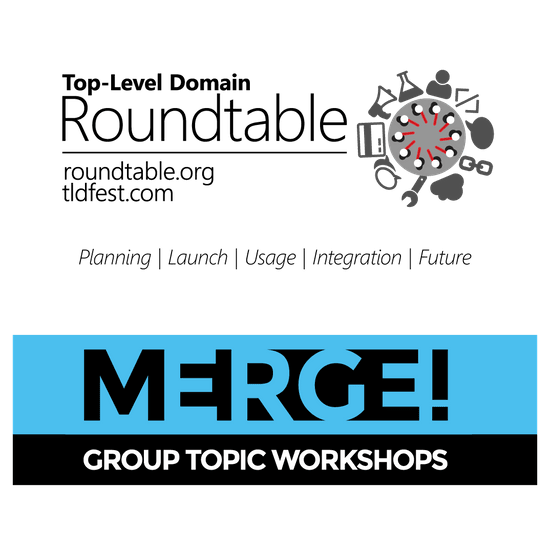 confluir
Florida, as a gateway to the Latin Americas and Caribbean, holds a wealth of experience and talent in the Latin and Hispanic Community.  Confluir highlights the opportunity in these areas, as well as some focus on the Spanish speaking community and finding ways to embrace and approach the market with sophistication and grace.
McGrady Domain Academy
Examine the existential nature of domain names under competing legal systems, the ability of domain names to serve as collateral assets, the availability of domain names to satisfy judgments, and the basics of domain name transactions.
TheWHIR Networking Event
The WHIR – Web Host Industry Review – Social at MERGE! gathered professionals from the Hosting, Cloud and Infrastructure businesses with the other attendees for networking and good social purpose.
MULTI-ASSOCIATION Networking DINNER
Bringing together various groups that do not always share the same side of issues, MERGE hosted the Internet Commerce Association, Brand Registry Group and Domain Name Association for a reception and dinner, where industry changes and impacts could be constructively discussed.